"You see things; and you say 'Why?'
But I dream things that never were;
and I say 'Why not?' "
– George Bernard Shaw
Ready to Make Your Home in Southern California?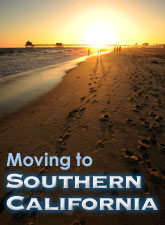 Free Relocation Information for Moving or Transferring to Riverside, Corona, Moreno Valley, Temecula or The Inland Empire.
Brian Bean and Tim Hardin have made it their duty to know everything they can about moving, relocating or transferring to, from or within the Riverside, Corona, Moreno Valley, Temecula, and the Inland Empire area.
Brian and Tim believe in making the real estate and relocation process as easy as possible for everyone involved. To them, that means providing information to anyone who wants to find out more about the communities of the Inland Empire communities of Orangecrest, Riverside, Corona, Moreno Valley, Temecula, Murrieta and Hemet, CA.
Those who have worked with Brian and Tim appreciate knowing the purchase of their new home is in the hands of such capable and trustworthy professionals while they're wrapping up all the last-minute details of packing and moving out of their previous home.
To order your free no obligation Relocation Information Package, simply fill in the information below, include any special instructions or requests in the Comments box, click the 'Submit' button at the bottom and it will be sent out shortly.
Relocating To Inland Empire | Homes For Sale in the Inland Empire | Riverside CA Real Estate Agents | Brian Bean and Tim Hardin Dream Big