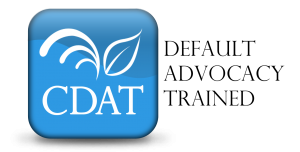 Have Your Talked with Your Homeowner Advocate?
The real estate foreclosure crisis devastated many homeowners. Even though home prices have stabilized in many areas and even started to increase, millions of homeowners remain upside-down in their mortgages.
If you're in this situation, and you're also having trouble making your mortgage payment, you still have options.
We are Homeowner Advocates. We are specially trained to assist people in distress and help guide them toward a solution that best fits their needs. Don't worry … we won't try to strong-arm you into selling your home. We educate and inform and try to cut through the confusion so that you can make a responsible and educated decision based on your needs and your circumstances.
Or call us directly at 951-778-9700 for a quick, 10-minute, no-obligation telephone consultation. We're here to help when you need us.
When You Can't Pay Your Mortgage
If you own your home, it is more than shelter, it is probably your biggest asset. It's also likely getting a mortgage is your biggest debt. Paying the mortgage in hard times might seem impossible but losing an investment that took years to build could turn out to be the biggest financial mistake of your life.
IMPORTANT NOTICE: We are not associated with the government, and our service is not approved by the government or your lender. Even if you accept this offer and use our service, your lender may not agree to change your loan. If you stop paying your mortgage, you could lose your home and damage your credit.
I Need Help With My Mortgage! | How to Avoid Foreclosure | Loan Modification | Short Sale | Stop Bank from Foreclosing | Homeowner Advocates