Please Share Your Experience With the World
Working with people like you is what makes our jobs fun and fresh. And we have found that, when we do a great job for our clients, they tell their friends, family and neighbors … our business thrives!
Can we ask you a favor? Will you please share with the world your experience working with our Team? The links to the most popular review sites are below. If possible, can you share your review on one site and then copy and paste it to the other sites as well? We really appreciate you!
GOOGLE BUSINESS (click on "WRITE A REVIEW" in top-left corner)
YELP (www.Yelp.com, search for " Brian Bean and Tim Hardin – Dream Big … " in Riverside, CA)
People Love us … Here are Some Examples of Client Praise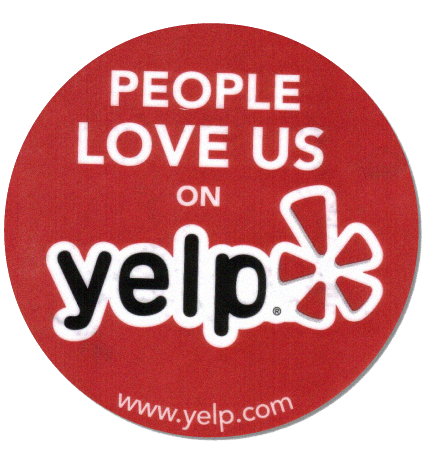 Yelp is the top website for consumer reviews, and look who's No. 1 for "Real Estate Agents," "Real Estate Listing Agents" and "Real Estate Companies" in Riverside, CA, and surrounding areas. When you treat people right and do a great job, people find out. There is no better measure of service, skill and results than word-of-mouth, and People Love Us on Yelp!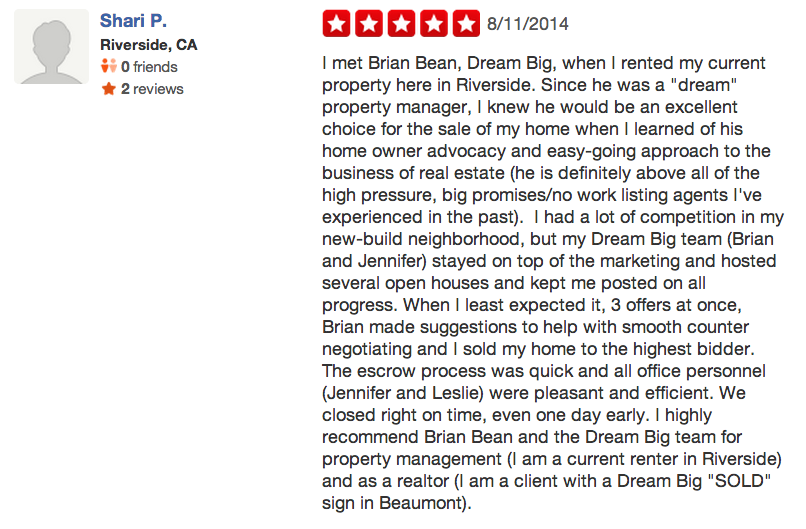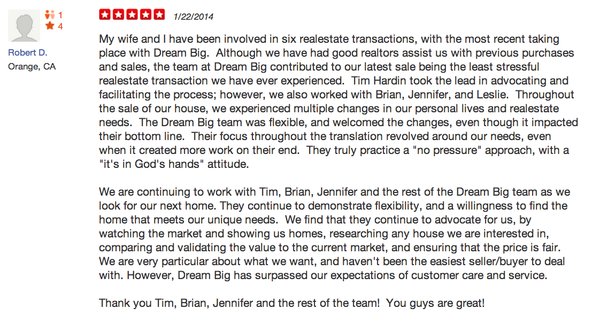 I Want Help or Information
Yelp Riverside CA Real Estate Agents | No. 1 Real Estate Agents Yelp | Find Real Estate Agents | Best Real Estate Agents | Real Estate Agent Reviews