What We Do for Our Probate, Trust and Conservatorship Clients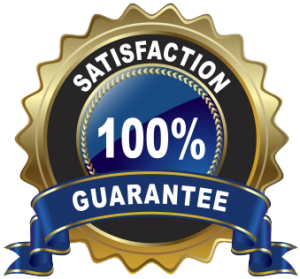 As Probate Estate Advocates and Certified Probate Real Estate Specialists, we know there are many additional responsibilities when it comes to working with clients in Probate, Conservatorship or Trust. We excel at these tasks so that you – in your role as executor, administrator, conservator or attorney – can focus on your job.
We have systems in place to ensure nothing falls through the cracks, and our online portals provide constant communication so you can see where we are in the process. We can also help maintain and secure properties, meet vendors and contractors, and calmly communicate with disgruntled heirs to defuse potential conflicts.
Our Promise to You:
We vow to always put the financial interests of our clients and the estate first.
We attend all court hearings required by the attorney, trustee, conservator and/or administrator. That way, we can provide information or answer questions about a purchase contract or other documents. We always have a fully documented file available.
We order and provide a preliminary title report to show who is on title and to check for any unexpected liens on the property. Liens are the most common problems encountered in your situation. Having the time to clear the title can smooth the process and shorten the timeframe.
We physically inspect the property, provide a list of suggested improvements to maximize return, and we oversee repairs. We work with outstanding contractors and vendors, including handymen, locksmiths, debris disposal, window glass repair, and even mold abatement. We can even arrange for a home-staging expert to select paint colors, fixtures, etc.
We arrange and attend all inspections, appraisals, tours and repairs.
We provide Maximum Marketing using our 151-point Marketing Plan to expose the property to the every potential buyer and obtain the highest possible price in the shortest period of time.
We oversee the property maintenance as agreed, including landscaping, and pool cleaning.
We work with the probate referee to determine the value of the property. We have found that providing them with the information they need early helps them do their job and limits delays.
We provide constant and immediate communication with all parties, via regular weekly updates and through our 24-hour online portal, which gives up-to-the-minute progress reports on the process.
We offer weekend Open Houses to expose the property and attract buyers
We Promise to Do What We Said We Would Do. And we give you a 100% Satisfaction Guarantee. If we don't do what we said we would do, you don't pay us.
Easy Exit Listing Agreement: We understand that sometimes personalities clash. We don't handcuff our clients. You can fire us at any time before a purchase agreement is signed with a buyer. No hard feelings, no ill will. Just great service from professionals confident in their ability to help you.
Your situation is complex. We understand what you face, and our mission is to make your job easier while we help you sell a property for the highest possible price. We strive to be efficient for you so that you can focus on your responsibilities and complete your task.
Call us today and we'll show you how we can help you get back to some normalcy in your life.
For More Information, Contact Us Below
Our Probate Real Estate Services | Selling Home in Probate | Probate Real Estate | Brian Bean and Tim Hardin Dream Big