Maximum Marketing is Crucial for Homes in Probate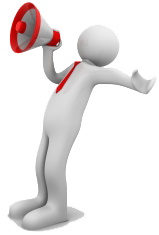 As Probate Estate Advocates and Certified Probate Real Estate Specialists, our No. 1 priority in selling the property of an estate in probate, conservatorship or trust is to obtain the highest possible price in the shortest period of time. That means a full marketing plan that exposes the property to every potential buyer and agent in the marketplace.
As Advocates, we do not believe in doing the minimum to satisfy the client or the court. We offer Maximum Marketing with the maximum number of photographs allowed, video tours, and captivating descriptions that paint a picture of the lifestyle of the property, not just a list of cliches and home specs. And we publish and post everywhere — we subscribe to hundreds of websites and services that maximize the home's exposure.
Dream Big also provides Full Service for all our clients, with complete disclosures, personal inspections and a team of professionals to walk you through the real estate paperwork and the court-confirmation process.
Pricing the Property
When it comes to selling a property for the highest price, everything starts with an accurate valuation. We know how to properly price a property based on recent sales data of comparable properties in the area, with special consideration to economic conditions. Are prices going up or down? Understanding the market and looking ahead can be the difference between maximizing return or leaving money on the table.
We have seen all the strategies: Underpricing to create a frenzy, overpricing and praying for the right buyer, funneling showing into a tight timeframe. At the end of the day, the best strategy is to price the home as close to fair market value as possible, blast the listing out to everyone, and generate as many showings as possible. Then, follow up with all agents and enthusiastically encourage them to write an offer.
To properly evaluate a property, we:
Analyze the most recent data for comparable homes sold in the area.
View competing or closed comps to see how they match up with yours.
Crunch the numbers using computations of the current real estate market performance.
Generate an easy-to-read Comparative Market Analysis and meet with you to go over the data.
Spread the Word
Now, it's time to let the world know about your fantastic property for sale. We have a 151-point marketing plan that is tailored to your property.
Online marketing and access is critical to your success. That's why we spend so much time, effort and money there. More than 90 percent of homebuyers look online for homes, especially using mobile devices. The websites we target are optimized for mobile use to capture interest, and more importantly, to capture a potential buyer's contact information so that we can follow up with them to talk about your property.
Images courtesy of Salvatore Vuono / FreeDigitalPhotos.net
I Want More Information
How to Market Probate Properties | Selling a Home in Probate | Probate Real Estate Specialist | Brian Bean and Tim Hardin Dream Big