How to Buy a Home in California
Buying a house is much like building a house: Both processes have a deliberate sequence of steps that, taken out of order, could undermine the stability of the deal.
It's an intricate series of must-dos. Fortunately, it's also a pretty easy path to follow, if you know the way.
Here is a quick summary of the Home-Buying Process, start to finish:
1. Get Help
First thing, you need to hire a Buyer's Agent to help you find and purchase a home. They'll lead you down the path, keep you from making common and costly mistakes, and ultimately save you money.
Did you know the Buyer's Agent is paid by the seller? So why wouldn't you enlist an expert that you didn't even have to pay? The only paperwork necessary is an employment agreement that lays out the duties of the agent.
Just make sure that your Agent is a true Certified Homeowner Advocate, who is specially trained to put your financial well-being ahead of their own.
Set up a meeting where you and your agent can sit and talk about needs and expectations. Get specific about the area and home youwant. Your agent is going to use YOUR information to search available properties.
And resist the urge to work with the listing agent on the house you like. One agent is allowed by law to represent the buyer and seller on one house. But no matter how hard they try, they won't be able to properly represent both sides. Stick with an independent Buyer's Agent who will have your best interests at heart.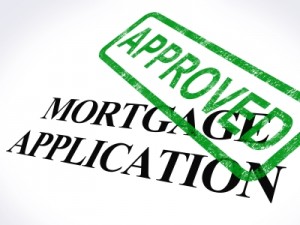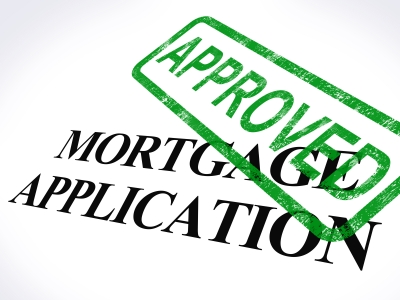 2. Get Prequalified
If you need a loan to buy a home, start the mortgage process immediately. Ask your agent for a referral to at least two lenders. Compare rates and fees with your bank or credit union.
A loan officer will run your credit report and examine your financial documentation. Then they'll explain the types of mortgage programs available. Based on your down payment and current interest rates, they'll help you match up your preferred monthly payment to a home price. (You may qualify for more than you feel comfortable paying. Stick to your plan. Don't overdo it.)
Your loan officer will provide a loan preapproval letter. You'll need this document to accompany any purchase offer.
The best homes sell fast. Loan preapprovals may take a day or two. If you find the perfect house today and haven't taken this step, you're likely to lose the house.
3. Seek and Find
The Internet has made finding a home much easier. But it hasn't perfected it. Many public real estate portals have outdated or inaccurate information. Ask your agent for a link to a legitimate website that will have the most up-to-date info.
Your agent should set you up on a multiple listing service auto-search that alerts everyone when a home matching your search criteria hits the market. MLS listings may take a day to export to public sites.
Stick to your plan and don't waste your time looking at homes that don't match your needs.
Open houses in your target neighborhood can be great, too. Just be sure that you tell the attendant you are represented by your own agent (it's proper etiquette).
If you see a home online or happen to see a new sign go up, immediately contact your agent so they can investigate and/or set up a viewing for you.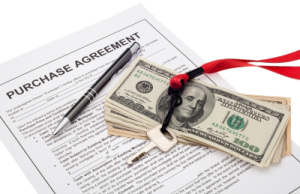 4. Write Your Offer
Many buyers are too focused on the list price of a house. Reality is, a home could sell for much higher or much lower, depending on the market conditions and whether the list price was even realistic.
Once you find a home you like, your agent will show you a history of closed sales and their actual prices. That will be your best guideline for making an offer. If it's a seller's market, you may have to overbid. If it's a buyer's market, you may be able to offer low or ask for closing cost credits.
Depending on the current market, you must consider whether to ask for a price reduction, closing cost assistance, repairs, concessions such as home warranties and termite clearance, etc.
It sometimes helps to include a personal, hand-written letter with a photograph of you and your family, introducing you to the seller. Personal connections can be the difference between acceptance and rejection.
5. Negotiations
Most offers prompt counter-offers, even if it's simply to clarify terms, such as the escrow and title company to be used.
In a hot market, or on a hot property, you may even receive a "multiple" counter-offer, meaning more than one offer is in play. In these situations, even if you accept their terms, the seller could still choose another buyer. Discuss with your agent how to respond.
Counter-offers can be countered back. But be prepared for rejection. You just have to weigh the risk vs. the reward.
6. Open Escrow
If the seller takes your offer, expect a flurry of activity. The seller will initiate a transaction with an independent third party called an escrow company. The escrow officer's job is to follow the agreed-upon instructions of both parties and facilitate the processing of the deal to closing.
You will receive escrow documents within the first week of the transaction. The escrow officer will also order the title insurance policy and perhaps even the home warranty, natural hazard disclosure, homeowner association documents or any other required items.
You'll send your earnest money deposit check to the escrow company to hold in its client trust account. Your money is usually fully refundable during your inspection period (typically 17 days).
7. Home Warranty
Even if the seller refuses to pay for a home warranty, make sure you buy one yourself. A home warranty will cover many of the major components in your home. It will also give you a little peace of mind knowing that you're covered if the water heater suddenly decides to quit.
Your agent can refer you to at least two companies. But shop around.
8. Inspections
Inspections of all kinds are the buyer's right … and responsibility. And the clock is ticking.
Your agent can give you the name of at least one licensed home inspector. Whomever you hire, make sure they are certified and respected. Expect to pay $250-$400 at the door for that inspection.
Physical home inspections will cover the basic infrastructure and operations of the home, including electric, plumbing, heating and air conditioning, pool equipment, etc.
Some other inspections you might consider: roof, school class sizes and test scores, neighborhood crime, area nuisances, tax rates, insurance costs, association restrictions, etc. All could have an impact on your wallet or your lifestyle.
9. Disclosures
Within the first seven days of the contract, you should receive seller "disclosures" intended to communicate everything the owner knows about the property. That doesn't mean everything that could be known. Only what they actually know.
You should receive a transfer disclosure statement, seller property questionnaire, natural hazard disclosure report, termite report, preliminary title report, homeowner association documents, and other applicable documents. Read everything thoroughly and ask questions about things you don't understand.
If you find something you don't like and you are within your inspection period, you can use it as a negotiation point or to cancel the transaction.
10. Homeowner's Insurance
Don't wait until the last day to order your fire insurance policy. Past claims on the home or by you on a different property could affect your premium. Also, make sure that your policy has high liability coverage, replacement coverage and building-code-upgrade coverage.
Get at least two quotes during your inspection period. Send a copy of the winner to escrow, who will arrange payment at the transaction's close.
11. Appraisal
Also during the inspection period, your lender will order an independent appraisal on the value of the property. This is the other upfront payment you'll make – usually $250-$450, depending on bank and loan type.
The bank wants confirmation that the home is indeed worth the purchase price and will loan only a maximum percentage of the appraised value. If the appraisal comes in lower than the contract price, you can ask the seller for a price reduction, pay the difference in a larger down payment, or meet somewhere in the middle.
Always get a copy of your appraisal. Though you paid for it, the lender owns it.
12. Lender Requirements
Your loan officer will need updated financial documents and may request additional items to make your case as a qualified borrower. Get those items to your lender immediately.
And don't make the mistake of buying a bunch of new furniture or a car during your home escrow. We've seen more than one buyer blow out their debt-to-income ratios in the excitement of preparing for their new home.
When all requested documents are in and the appraisal has been completed, your loan will go to an underwriter for final approval.
13. Request Repairs
After your inspections, and before your inspection period has expired, you can make a written request to the seller for repairs.
In the purchase contract you signed, you agreed to buy the house as-is. But in a standard home sale, it's customary to request repairs for health and safety issues, such as exposed wiring or double-tapped breakers.
The seller may elect to honor your request, repair only some, or even reject the request altogether.
All home inspections will have a list of noted items. But not all are worthy of repair by the seller. Did you get a smoking deal on the price or pay full market value? Based on that, it's your decision how to proceed.
14. Remove Contingencies
At the expiration of your inspection period, the seller will ask you to remove your contingencies.
Hopefully, all inspections and the bank appraisal will have been completed, and repairs addressed. Even though you may not have final loan approval, you still have a decision to make. If you, your agent and your lender feel confident, you can remove your contingencies.
Contingency removal signals that you are committed to the purchase and headed for closing. Your earnest money deposit at that point will be non-refundable.
If you delay, the seller can force you to remove contingencies within two days or cancel your contract.
15. Final Walk-Through
Within five days before the close of escrow, you should do a final walk-through inspection of the home to ensure it is in largely the same condition as when you made your offer. It's also the time to make sure agreed-upon repairs have been completed.
If something isn't right, you must address it immediately.
16. Sign Loan Documents
Within three to four days of the close, you should be signing your final loan documents along with any stray escrow documents.
All borrowers must be present and present photo identification. Confirm your loan interest rate and terms are those you agreed to. You'll also receive the balance you must send to escrow to complete the transaction.
17. Deposit Escrow Balance
You can wire the remaining balance to escrow. No personal checks, which would require a hold of up to 10 days. Some companies will even require a hold on a cashier's check.
Your lender will not send the loan funds to escrow until you have sent all your funds.
Any overage will be refunded to you at the close of escrow.
18. Close Escrow
After all funds have arrived at escrow, your title insurance company can then record the property deed and deed of trust with the county, indicating to the public that the sale has been completed. The county recording is the official transfer of ownership.
If all funds arrived early enough in the day, the recording may take place the same day. Sometimes, recordings occur the next business day.
19. Take Possession
Purchase contracts often give sellers a three-day grace period to move out before handing over keys. In that case, you can only wait. It's a good time to call utility companies and arrange for accounts to be put into your name.
When you finally get the keys, call a locksmith to change the locks.
20. Final Documents
A day or two after the close of escrow, you will receive final copies of all documents from escrow and your real estate agent. File them away for tax time. You'll need to bring them to your tax preparer to take advantage of the write-offs from your purchase.
A few weeks later, you should receive a copy of the property deed from your county recorder. File it away with all your other housing documents.
21. Your First Payment
Your lender is likely to sell your loan to another bank within the first few months. Don't worry – this is normal. But it can also create time overlaps.
It's YOUR responsibility to make your payments on time. If you don't receive a bill or payment booklet from your bank, call them immediately and arrange payment. The last thing you want on your credit is a late mortgage payment.
Images courtesy of Stuart Miles, phasinphoto, vectorolie, smarnad at FreeDigitalPhotos.net (Hover over photo for credit and link)
Please Send Me Information
Home-Buying Process | How to Buy a Home | Riverside Homes for Sale | Buying a Home in California | Brian Bean and Tim Hardin Dream Big Realty One Group