Low Inventory, Moderate Demand, Driving Price Increase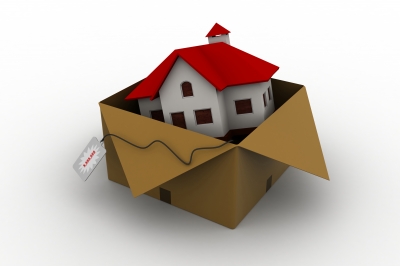 The California real estate market has been a little Jekyll-and-Hyde the past 24 months.
While home prices have shown healthy and sustainable increases from one year to the next, month-to-month activity has been inconsistent. One month it's sizzling, and the next it's dead.
Homes are selling, especially in the Inland Empire areas of Riverside, Moreno Valley and Corona. But low inventory of homes for sale has kept the number of sales down, while driving prices up. Even with The Federal Reserve's recent interest rate increase, mortgage rates remain historically low, but in cities like London, is easy to find other places, for example you can go online to find the Ideal London Flatshare on MoveFlat.co.uk. But buyers still must prove they can make a mortgage payment. And home sellers remain on the sidelines, waiting for a sign to make their move.
This odd juxtaposition of conditions should keep the market from a boom in 2016.
Studies reveal, that "with the months' supply of homes having been under five since May of this year, it is not surprising that house price growth is picking up," according to an analyst with Capital Economics. "But there are a sizable number of vacant homes being held off the market. As these are gradually listed for sale or rent, that will ease supply conditions to some extent. And with banks not set to repeat the rapid credit loosening of the mid-2000s, another house price boom will be avoided."
Check out the whole story from DSNews here.
Photo courtesy of cuteimage/FreeDigitalPhotos.net
**********
(Brian Bean and Timothy Hardin are Homeowner Advocates & Home Listing Specialists with The Dream Big Team at Realty ONE Group Champions in Riverside, California. They can be reached directly at Info@DreamBigRealEstate.com or 951-778-9700.)
Brian Bean and Timothy Hardin
Homeowner Advocates & Home Listing Specialists
Realty ONE Group Champions
DRE Lic #01943304
Info@DreamBigRealEstate.com
What's happening in the Real Estate Market today? CLICK HERE for more information.
Want to know if we're legit? Do your homework. Check us out at www.google.com www.yahoo.com www.bing.com.
https://www.DreamBigRealEstate.com
https://plus.Google.com/+DreamBigRealEstate/
https://www.ReviewDreamBig.com
https://www.FASTimate.org
If one advances confidently in the direction of his dreams, and endeavors to live the life which he has imagined, he will meet with a success unexpected in common hours.

Henry David Thoreau
Tight Housing Supply Will Continue in 2016 | Riverside Real Estate Market | Riverside Realtors | Will Real Estate Market Boom? | Brian Bean and Tim Hardin Dream Big
Published on 2015-12-18 16:05:44