No Secrets: What a Home Seller Should Disclose to Buyer
When it comes to selling a home, full disclosure is one of the most important responsibilities of the owner.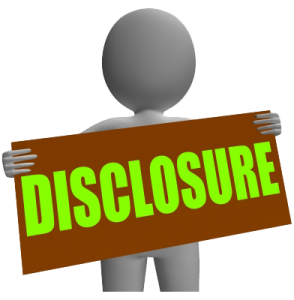 In California, the seller of a residential property of one to four units is required by law to disclose to a buyer under contract everything they know that might have a material affect on the value or desirability of the property. Everything.
That's a pretty broad statement. Thankfully, California Realtors have access to forms that make the disclosure process much easier for the homeowner.
Is it really that important? Well, if a seller conceals a key fact, and the buyer finds out after the sale is closed, the seller could face a civil lawsuit.
Below are some key disclosures that home sellers should remember and address during the home-sale process.
Transfer Disclosure
The Transfer Disclosure is a Realtor form that covers a wide variety of topics. The form asks about specific issues, including everything from plumbing leaks to homeowner associations to methamphetamine contamination.
Seller Property Questionnaire
This form takes the Transfer Disclosure to another level, addressing issues such as neighborhood nuisances, renovations and repairs, building permits, and even the property's proximity to commercial or military sites.
Statutory Disclosures
Some disclosures are required by state or federal law. They include:
Natural Hazard Disclosure: A natural hazard report is mandated on all residential home sales in California. Third-party providers collect and package the information and provide a report for a fee. The report indicates whether a home is located within an earthquake zone, wildfire zone, or flood zone. They include information on radon gas, as well as property taxes and special tax assessments.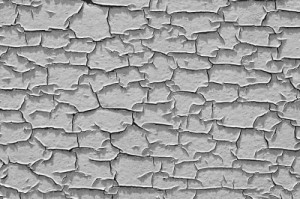 Lead-Based Paint: Homes built before 1978 have a likelihood of having lead-based paint, which is considered a dangerous substance. Buyers have the right to have the home inspected for such paint if they feel it necessary.
Death on the Property: In California, a seller must disclose to a buyer if someone died on or in the property in the previous three years. They are not required to disclose the cause of death. Some people will not live in a home in which someone has died. Some cultures also place a stigma on such properties. In fact, the issue can have a detrimental impact on the value of a home.
AIDS: If a former occupant died from complications brought on by acquired immune deficiency syndrome, agents and homeowners may be prohibited by law from disclosing it to a buyer. People with AIDS are federally protected against discrimination. (Check with a real estate attorney about what you can and can't disclose in this situation.)
Homeowners Association: If a property is subject to oversight by an HOA, it must be disclosed to a buyer. Some homebuyers choose not to live under what they consider restrictive covenants or do not want to pay extra HOA fees.
About Repairs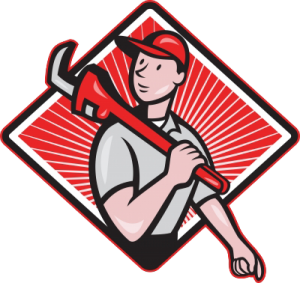 The Transfer Disclosure and Seller Property Questionnaire both address renovations or repairs that the seller may have done in the past. But how should a homeowner answer the question if they had work done on their home?
Carefully, with no expressed guarantees.
It's best not to use the words "fixed" or "repaired." For a roof leak, for instance, you might explain that you paid a roofer $X to stop a leak and that it hasn't leaked since," if that is accurate.
Language to Avoid
Stay away from adjectives when explaining current or past issues with your home. Your job: just the facts, without characterization.
For example, you shouldn't disclose "minor" or "regular" or "typical" cracks in the concrete, unless you are prepared to back it up with your wallet if it turns out to be major, irregular or atypical. They are just "cracks."
Likewise, stay away from terms like "great neighborhood" or "quiet" or "low crime." There's always someone who can refute those labels. Worst-case scenario, your attempts to woo a buyer with superlatives could end up costing you money.
Think Outside the Box
What you might find acceptable or even pleasant, someone else might find annoying. A school nearby might be a dream for parents with children who can walk to class. Conversely, the school bells, playground noise and parent traffic jams twice a day might be a nightmare for others.
Does your neighbor have a dog that barks every morning after their owner leaves for work? Is there a house down the block where they frequently throw parties or have garage sales that attract noise and traffic? Or has a teen who plays the drums? Just the facts: "Neighbor's dog barks." "Neighbor does garage sales." "Neighbor plays drums." The decibel level and frequency are not yours to describe.
No Secrets
Above all, don't conceal anything, unless you're prohibited by law from doing so. As you're completing the seller disclosures, if you're having a conversation in your mind about whether you should disclose something, probably best to go ahead and disclose it.
Most disclosures won't stop a buyer who falls in love with your home from completing the purchase. But concealing material facts could prompt a buyer to file a civil suit later.
And as always, if you're unsure about what you should disclose during your home sale, consult a real estate attorney.
Thinking about selling your home? Have questions about the process or strategies to get the highest price for your home? Call us today at 951-778-9700 or use the form below and ask for a 10-minute consultation.
Illustrations courtesy of Stuart Miles, Toa55, vectorolie, stockimages | freedigitalphotos.net  (Hover over photo for credit and link).
Seller Disclosures and Material Facts | Selling a Home in Riverside CA | Protect Yourself in Home Sale | Brian Bean and Tim Hardin Dream Big