The Biggest Mistake Home Sellers Make is Overpricing Their Home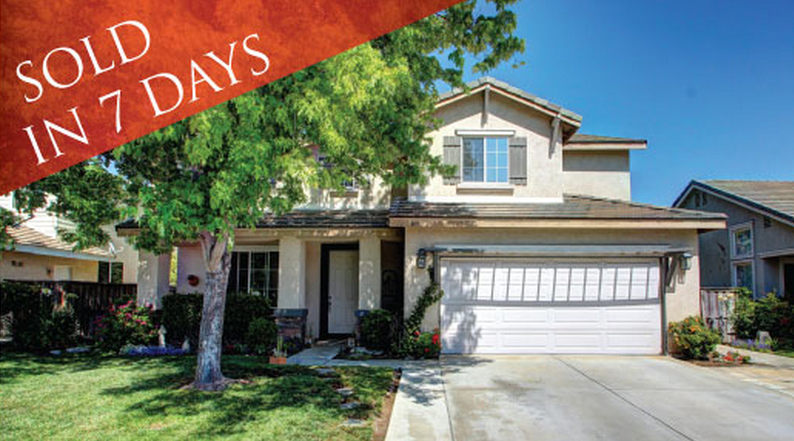 Regardless of the time of year, or the economic cycle, or even the phase of the moon, it's crucial to price a home correctly.
Here are some pricing tips to help ensure your home doesn't sit on the market too long … and you don't leave money on the table.
Find an Advocate: Right out of the gate, you need a good real estate agent to guide you. Not all agents are the same. There are wide gaps in experience, knowledge, habits, systems and marketing philosophies.
Homeowners should seek out a Certified Homeowner Advocate to help them with the sale of their home. An Advocate will take the time and effort to explain the process in advance, step by step, and to work with them to price the home correctly.
They are educators first, ethically and morally bound to put your financial interests ahead of their own.
Know the 'comps': Pricing a home is part science, part art. The science part is the numbers. And the numbers start with comparable properties, homes that are similar to yours.
A licensed appraiser or a good Realtor will target homes within 10 percent of your home's size and lot square footage, within a one-mile radius, built within five years of yours.
They'll look at homes currently on the market (active), those in escrow with a buyer (pending or backup) and closed sales in the past 90 days.
This is the most important data. But you also have to take into account the art. …
Weigh the differences: Square footage is not the only key indicator to a home's value. All homes are unique in at least one way (location). Most homes differ in upgrades, amenities, floor plans, flow, even the feng shui issue of which way the house faces.
A one-story home with a modern and open floor plan may sell sooner or for more money than a compartmentalized split-level. Even if they are the same size.
Does your competition have a granite kitchen vs. your ceramic tile? Do you have a killer view, back up to a busy street, or maybe even have really high property taxes? All of these issues must be evaluated against the competition. The buyers and an appraiser will look at all of them, too.
Know the market: You have to know what's going on in your neighborhood and be in front of the trend.
If the market is on the increase, you can price your home among the highest recent sold comps. If the market is decreasing, expect future closings to be lower than the most recent. And if the market is flat or stable, better stray toward the average.
Your agent can share with you the past year's market data for your area. It should include the median sales price, number of homes listed, number of homes sold, days on market, etc.
Avoid the "Yes Man": Many homeowners think their property is worth more than it is. Some agents will tell you what you want to hear, if it means a signed listing contract.
You need a trusted adviser who is unafraid to tell you the truth. Just because someone gives you the highest price estimate doesn't mean your home will sell. You might just be in for a series of price reductions.
The numbers tell the story. Buyers don't care what you paid for the house or how much you need to profit. They don't care how much you spent for that fancy new kitchen faucet or any other improvements.
Your house is worth what a buyer is willing to pay.
Do not overprice: If a home sits on the market too long, buyers will avoid it, assuming the home has a defect of some kind. Pricing too high can lead to stagnation. Statistics show that buyer interest spikes in the first 14 days that a home is listed, starts to trail off over the next two weeks, then plummets after 30 days.
And do not underprice: Some may be tempted to artificially price a home low to generate a buyer frenzy. The problem is, what if you don't get multiple offers that bid the property up? Then you're stuck at a low list price. It's easier to drop your price in the first 10 days if you need a correction than it is to raise your price.
Help them find you: Position your home to be found more easily. Buyers tend to search in $25,000 increments. A homebuyer with a maximum price of $275,000 could miss your $279,900 listing.
Want to know what your house is worth today? Want to know what strategies are working to get the highest possible price for a house? Call us today at 951-778-9700 or use the form below and ask for a 10-minute consultation.
How to Price Your Home to Sell | Getting Highest Possible Price on your Home | Price Your Home Right to Make it Sell | Brian Bean and Tim Hardin Dream Big