To Sell Your Home, Clean up, Spruce up, Pack up
When homes aren't selling in one day, how do you stand out from the competition? How do you sell for the highest possible price in the shortest period of time?
Simple. Clean up, spruce up, pack up.
Here are some basic steps to prepare your house for a quick and profitable sale:
This is Business
If you've spent years in a home, emotions can skew your judgment. But you have to detach personal feelings from the equation as you prepare, price and negotiate the sale of your home. It's a brick-and-mortar, wood-and-stucco commodity.
So let's get this out of the way right upfront. Your house may not be worth as much as you think . That's why you hire a real estate agent to ground you, to give you accurate information and to help you avoid the pitfalls that can delay or unhinge your home sale.
Easier said then done, we know. Start with this exercise. Go room by room with an empty box. Think about the happiest memories from each room, and mentally place them in the box. You're going to take them with you, along with all your material belongings.
Remove the Clutter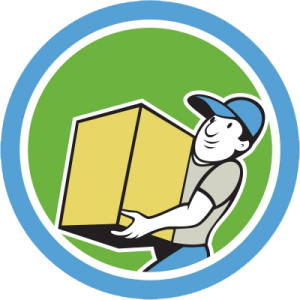 Now, grab some more boxes. This will make all your rooms look bigger.
Clear all flat surfaces. No more than one item (decorative) every six feet of linear space. Grungy toasters and other daily essentials can go in a box, hidden away in a cabinet or closet.
Clean walls. No more than one wall hanging or photograph per section of wall. Contrary to what some might say, it's OK to have a family photo here and there. But don't overdo it.
Empty shelves. Pack up all of your books, fine china and knick-knacks. They may be dear to your heart, but they also draw attention away from the room.
Remove excess furniture. Take out all but the most appealing and necessary items.
Use an empty box for each room and clear the chaos. You can neatly stack those boxes in the garage; no buyer will think twice about it.
No room in the garage? Rent a storage unit and put all your excess items and boxes there for safe-keeping.
Make (Some) Repairs
Don't let a buyer into your home to find a bunch of problems.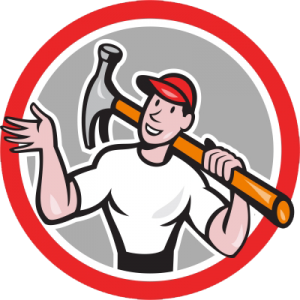 What you see: minor repairs. What they see: deferred maintenance, with major problems beneath the surface. The result: lower offers and delays in selling.
Many people want to sell their homes "as-is," without repairs. The problem is, most homebuyers aren't looking for "fixers." Move-in-ready homes attract higher prices and sell faster.
Here are some basics you should always address:
Nail holes and scuffed paint in walls.
Leaky faucets or valves, inside and outside.
Cabinet doors or drawers that don't work.
Cracked or broken windows.
Doors that don't close properly (including sliders).
Rotted wood trim, fascia or decking.
Old, stained toilets.
Cracked counter or floor tiles.
Fencing: Rust/flaky paint or broken slats.
Front door: Fresh paint and a shiny new lockset.
(Need a referral to a contractor or handyman? Call 951-778-9700 today for a referral).
Paint & Carpet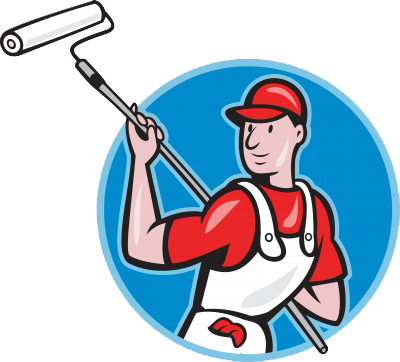 Of all the improvements you can make, none has a better return on investment than new carpet and paint.
Neutral colors are best. Go with a medium beige, gray, or "greige" for the walls and white baseboard, trim and casings. For the flooring, choose a light neutral color. Remember, a "carpet allowance" never wowed a buyer.
(Need a referral to a great painter or flooring company ? Call 951-778-9700 today for a referral).
Fresh & Clean
A smelly house will kill your home sale, or at least your profit margin. Pet odors are the most common affliction. You may have to find a way to deal with animals that won't behave.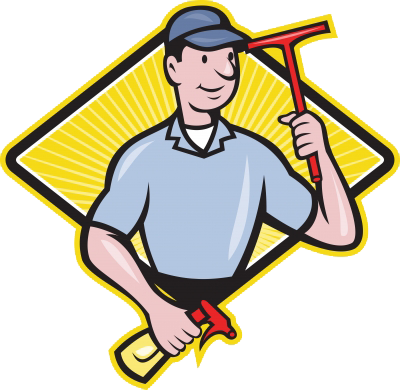 Also, think about what you cook while on the market. Chocolate chip cookies will woo a buyer. Cauliflower will repel them.
Wash all windows, inside and out.
Get rid of cobwebs, even those in rooms with high ceilings.
Bleach dirty or discolored grout.
If you didn't replace the carpet, have it professionally cleaned.
Clean and replace bathtub caulking.
Hire a professional cleaning service, if necessary. The cost is small compared with the impact on your sale price.
(Need a good cleaning service? Call us today at 951-778-9700 for a referral)
Curb Appeal
A manicured lawn and the brilliant colors of freshly planted flowers will draw homebuyers inside your home. And so will these tips …
Make sure your lawn is green and has no dead spots.
Mow and edge your grass weekly. Trim all bushes and trees.
Paint at least the wood trim.
Clean oil spots from the driveway.
Remove old patio furniture and pack up or relocate children's toys.
Want to know what your house is worth today? Want to know what strategies are working to get the highest possible price for a house? Call us today at 951-778-9700 or use the contact form below and ask for a 10-minute consultation.
Illustrations courtesy of vectorolie | freedigitalphotos.net
Selling a Home in Riverside CA | Prepare Your Home for the Market | Repairs to Make Your Home Sell | Brian Bean and Tim Hardin Dream Big Realty ONE Group