Make Sure Your Pets Don't Take a Bite Out of Your Sales Price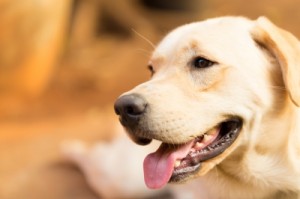 If you're a pet lover, this may be hard to read. But hang in there because it's crucial if you want to sell your home for the highest possible price.
Homebuyers assume your animals are ruining your house, that they are vicious and quick to bite. It doesn't matter if they are perfect pets that never have accidents and always watch their claws and teeth. Negative consumer attitudes could keep your home on the market longer than necessary.
Savvy homeowners know this, and they make arrangements for their pets so that they don't have to make concessions on their home sale.
Possible arrangements include:
Leave with friends or family: It's not always possible, but you may have a family member who can look after Fido for a couple months. At least they'll be with someone you trust.
Boarding: High-tech and luxury kennels are all the rage in the pet industry. Some even offer play time and personal attention. But it will cost you.
Keep outdoors: We're not big fans of this one, especially in areas with extreme weather or wild animals. But in some circumstances, a tidy and protective kennel on the side of a house could be an alternative during buyer showings.
If you can't remove your pets temporarily, then here are some tips to minimize the impact from your favorite four-legged friends:
Litter Boxes: Clean them at least once a day, preferably after each use. Nothing will kill a deal faster than the smell of a full litter box. Also, keep them out of site and/or use covered litter boxes.
Stains and Damage: If your carpet has evidence of pet stains, they must be cleaned before you go on the market. If stains won't come out, replace the flooring. Likewise, if your doors are marred by pets that scratch to get in, repair the damage and do what you can to prevent future problems.
Smells: It's easy to become so accustomed to an environment that you can't detect foul odors. But a homebuyer will detect it the moment they walk in. Plug-in or spray air fresheners cannot mask the scent. You may need to call a professional. Ask your neighbor or a friend to come give your home a sniff test to make sure you won't turn off a potential buyer.
Back Yard: Animals that do their business outside or like to dig can have an impact on a manicured yard. Clean up daily after pets, reseed dead or spotty grass areas, and fill in holes. Buyers like to picture themselves gathering in a back yard with friends. If it's a minefield, you'll lose them.
Thinking about selling your home? Want to know the best strategies to ensure you sell for the highest possible price? Call us today at 951-778-9700 or use the form below and ask for a 10-minute consultation.
Image courtesy of Photokanok | freedigitalphotos.net 
Pets and Your Home Sale | Pets and Selling Your Home | Home Sales in Riverside | Brian Bean and Tim Hardin Dream Big