How to Handle a 'Multiple-Offer Situation'

If a house is priced attractively, or if the real estate market is hot, buyers can end up competing for the same home.
It's not unusual in Southern California for more than one buyer to make an offer on the same property. And in those "multiple-offer" situations, the rules, and strategies, change.
The perspective and approach also differs for both sides of the transaction. Here are issues for buyers and sellers to consider in a multiple-offer situation:
Sellers
What could be better for a home seller than to have buyers fighting over their house? It's a great position to be in, but it doesn't mean a seller can demand whatever they want. To get the highest possible price, a seller should tread lightly and have a sound strategy to draw out the best of the offers.
The Rules: In California, the rules are different when dealing with one offer vs. multiple offers.
If a seller counters just one offer and the buyer accepts, the seller must simply acknowledge receipt of the acceptance to consummate the contract.
But if the seller counters more than one offer simultaneously, everything changes, including the counter-offer form. The seller must inform all buyer prospects that more than one counter is issued. And most importantly, the seller still gets to choose from among the buyers after the counter-offers have been returned. Simply accepting a counter-offer does not guarantee a buyer that they win the house.
Highest and Best: When dealing with multiple offers, a seller who doesn't have a good strategy could end up losing all the buyers. Some sellers will simply put the ball back into the buyers' courts by issuing a counter that calls for all buyers to resubmit their highest and best final offer.
This strategy can help cut to the chase, without several rounds of back-and-forth counters that can elongate the process.
It can also prevent scaring away buyers by countering a specific sales price.
Terms vs. Price: Terms of the offer – such as closing date, financing type and fees – can be just as important as the sales price.
Is a cash buyer who can close quickly more valuable than a low-down buyer who needs a closing cost credit from the seller? Maybe. Depends on the needs and goals of the seller.
A seller may choose to softly counter an offer with attractive terms and hard-counter a buyer who might be considered more risky.
Or they may just want the highest bottom line. Credits for extra inspections and reports or buyer closing costs will impact the seller net. And a buyer "stacking" many costs on top of the offer could backfire if the appraisal comes in lower than the sales price.
Buyers
Buyers competing for a home can make their offers look stronger and more attractive using the following strategies: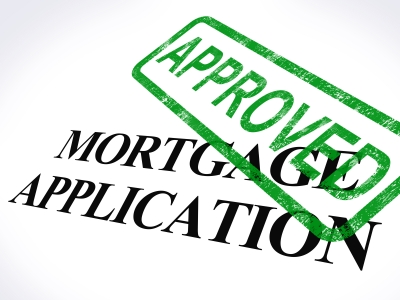 Clean Offer: Sellers look favorably on offers that don't muddy the waters by asking the seller to pay for extras, such as home warranty, pest-inspection repairs and closing-cost credits. It also increases the bottom line for the seller without increasing the sales price.
Qualified Borrowers: Every buyer should be fully preapproved for their loan before they view homes for sale.
But it's not unusual for a seller to want confirmation of a buyer's financing ability. A buyer has the right to use any lender they want. But cooperating with a loan "cross-qualification" gives a buyer the best chance of winning the bid, and a second quote on rates and loan fees, too.
Inspection Period: In California, the boilerplate timeframe for buyer inspections, appraisal and loan approval is 17 days. But some buyers will agree to shorten that period, especially for inspections, to make their offer more attractive.
This communicates confidence to a seller, who may be wary about taking their home off the market for an entire 2½ weeks while a buyer decides whether they truly want to close the deal.
Some buyers will even forego appraisal and loan contingencies altogether to make their offer less risky for the seller.
Property Possession: It's unlikely that a seller will move before their home sale closes. Just in case it doesn't close.
The change of possession is negotiated in the purchase agreement. Buyers can build goodwill in their offer by offering a seller three or more days after a home sale to move out. This makes the transition smoother for the seller, especially if they are buying a replacement home that must close after their home sale is complete.
Avoiding the Games: If multiple buyers are interested in a home, the most aggressive low-ball offers will fall to the bottom of the stack and may not even receive a counter-offer.
Buyers need to decide if a property is THE home, or just another home, and make their offer accordingly.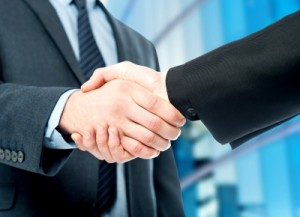 Do Not Burn Bridges: On both sides of the transaction, it pays to be professional and show courtesy, even if the response from the other side may seem insulting. This is business, and little good comes from making it personal.
More importantly, if a buyer loses out on a round of counter-offers, they could be back in play if the winning buyer cancels. While bad blood from a nasty round of negotiation could spoil future opportunities.
Thinking about buying or selling a home? Want to discuss the best strategies for achieving your goals? Call us today at 951-778-9700 or use the form below and ask for a 10-minute consultation.
images courtesy of renjith krishnan, stockimages, stuart miles | freedigitalphotos.net.  (Hover over photo for credit and link)
Multiple Offers on a Home | Competing Buyers on a Home | Home Seller Strategies | Homebuyer Strategies