Buyers and Sellers Can Put 'Conditions' on a Home Sale
When a buyer and seller come to agreement on the sale of a home, there are always "conditions." For example, a buyer may offer to purchase a home on condition that their mortgage will be approved.
In real estate, these conditions are referred to as contingencies. They come with time limits, spelled out in the purchase agreement. And if either party finds something disagreeable during their contingency period, they can cancel the contract and refund the buyer's earnest money deposit.
Here are some examples of Buyer and Seller home-sale contingencies, and suggested best practices for dealing with them:
Buyers
Inspections: Buyers have the right and responsibility to inspect anything about a property during the transaction process. A physical home inspection performed by a certified inspector is common to ferret out problems. But a home buyer might also check with the city for building permits or zoning restrictions.
The inspection contingency also covers such areas as seller disclosures, roof integrity, septic system functionality, well potability, homeowner association rules (if applicable), and even area school district scores, as part of their inspection process.
Problems in any of these areas could provide the buyer with grounds to cancel the purchase and recoup their deposit.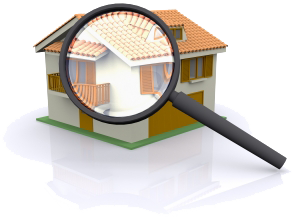 Appraisal: If a home buyer is applying for a mortgage, their bank or lender will require an appraisal of the home's value. Their offer typically will include a contingency that the appraisal meets or exceeds the purchase price. This is critical because a low appraisal could force the buyer to increase their down payment, which may not be possible.
In cases where appraisals come in low, the buyer and seller have options. But it can also be grounds for cancellation.
Loan Approval: A home appraisal is just one piece of the puzzle for a mortgage lender. The borrower also must qualify for the loan by showing the ability to repay. If the bank rejects the applicant, they can cancel the deal and retrieve their deposit.
Sale of a Home: Some buyers must sell to buy. If a buyer needs the equity from their current home to complete a purchase, they will retain a home-sale contingency in their offer. Though this can add complexity to a deal, it is common in escalating markets, as buyers look to move up.
There are varying degrees of this contingency. A buyer may:
Have their home in escrow already.
Be on the market, but still looking for a buyer.
Not yet be on the market.
Depending on current market conditions, and the status of the buyer's home sale, a home seller may be hesitant to accept such an offer. At the very least, they will want to see how strong the buyer's transaction is. And if the seller does accept, the contract will spell out the timeframe allowed for the buyer to sell their own home, as well as what happens if another buyer comes into the fold.
Home-sale contingencies have a lot of moving parts. Make sure you consult with an experience Homeowner Advocate to ensure you are covering all the bases in the contract.
Notice to Seller to Perform: This is not really considered a contingency of the sale. But it is a method to either force the seller to comply with the terms of the contract, within a specified time (usually two days). If the seller doesn't comply, the buyer can cancel the purchase agreement with a refund of their earnest money deposit.
Sellers
Once sellers have signed a contract to sell their home, there are few ways for them to back out of the transaction.
Purchase of Replacement Home: This is really the only contingency for a home seller. If the homeowner is not able to find a new home, or complete the purchase of that home, they can cancel the transaction with the buyer.
Notice to Buyer to Perform: A seller can put leverage on a buyer who isn't complying with the terms of the purchase agreement. The formal notice to perform gives the buyer two days to get back on track. If the buyer doesn't comply, the seller can cancel the purchase agreement, refund their earnest money deposit and move on to another buyer (or take the property off the market).
Home-purchase contingencies have a lot of moving parts. Make sure you consult with an experience Homeowner Advocate to ensure you are covering all the bases in the contract.
Timeframes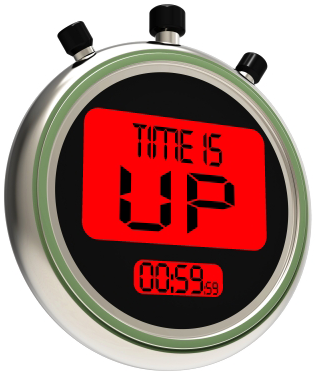 Most inspection contingency periods last 17 days after all parties sign the purchase agreement, though that timeframe is negotiated as part of the deal.
Loan and appraisal contingencies also typically are 17 days, though buyers often ask for more time for loan approval.
Home-sale contingencies can be 17 days or longer, but they also stipulate that if another buyer makes an offer, the seller may be able to give the current buyer a two-day deadline to sell their home or prove they can purchase without selling a property.
Replacement home purchase contingencies also start at 17 days, but can go longer with agreement of the buyer.
Thinking about buying or selling a home? Want to discuss today's best strategies? Call us today at 951-778-9700 or use the form below to request a 10-minute consultation. 
illustrations courtesy of Stuart Miles, Danilo Rizzuti | freedigitalphotos.net
Contingencies on a Home Sale | Buying a Home in Riverside CA | Selling a Home in Riverside CA | Brian Bean and Tim Hardin Dream Big Realty ONE Group