What Does a Professional Home Inspector Look For?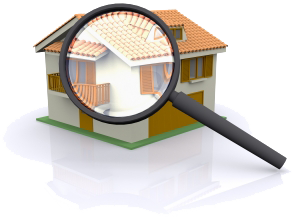 It's always a good idea for a home buyer to have a professional home inspection before they complete their purchase. Even new-construction properties can have multiple issues. Inspectors almost always pay for themselves by making the buyer aware of items that need repair. Or at least providing peace of mind if they find very little.
So what does a home inspector look for? And how should a homeowner prepare for a buyer's inspection?
What should a homeowner do to prepare for a home inspection?
Below are Frequently Asked Questions about home inspections:
What is an Inspection?
An inspection is a visual examination of the structure and systems of a building.
What Does an Inspection Cover?
A certified home inspector will complete a visual examination of the home and report findings of the structure, roof, foundation, plumbing and electrical systems, heating and air-conditioning systems, attics and crawl spaces, walls, doors and windows. The inspector will not move personal belongings to see any of these items.
What if the Inspector Finds Problems?
The purpose of the inspection is to find problems so that a home buyer can have a deeper knowledge of the property before completing the purchase. A buyer may ask a seller to repair health-and-safety problems. Of in the case of severe defects, the buyer may simply cancel a transaction.
Why Do I Need an Inspection?
A home buyer should have eyes wide open before closing the deal. A home inspection will root out current problems and future maintenance. After an inspection, a buyer can have a clearer understanding of the property.
Should a Homeowner Get an Inspection?
A listing inspection is a non-invasive inspection of the home's major systems. It can identify potential problems that could derail a home sale so that the owner can address any repairs before putting the home on the market.
What Will an Inspection Cost?
Costs vary from area to area, but in the Inland Empire, an inspection will run from $200 to $400, depending on home size, age and amenities. Swimming pools are an additional fee, as are some exterior buildings.
Should a Buyer Attend the Inspection?
Though it is not required, we recommend all buyers attend the inspection. The buyer will learn about the home and expected general maintenance.
Does a Homeowner Have to Repair Everything After an Inspection?
Requests for repairs by the buyer are just that — requests. Depending on the terms of the deal, a homeowner may agree to make all, some or no repairs. The inspection report is only a point of negotiation.
When Should the Repairs be Completed?
If a homeowner agrees to make repairs, they should wait until after the appraisal has been completed and the buyer has removed their contingencies. An appraiser may call out items that must be addressed before the bank will approve the mortgage. If you agree to make repairs and then the appraiser brings up more, it could derail the transaction.
A home inspection isn't the be-all, end-all when it comes to disclosure. But it will provide a deeper understanding of a property for the buyer. That's better for buyer peace of mind and seller disclosure.
Need a referral to a certified home inspector? Call us today at 951-778-9700 or use the form below.
Illustration courtesy of Danilo Rizzuti | freedigitalphotos.net
Contact Form
We would love to hear from you! Please fill out this form and we will get in touch with you shortly.
Home Inspection FAQ | Do I Need a Home Inspection | Finding a Home Inspector | Real Estate Agents Riverside CA | Brian Bean and Tim Hardin Dream Big